You must check this things before buying a laptop
So guys when you are going to buy a laptop you must know what are the hardware requirments according to your usage and which processor is good whats the performance of that laptop which you are going to buy did you got required or some necessary features.
7 Things to consider when buying a laptop
Performance
Ram
Graphics & Gaming
Storage
Display
Operating System
Other Feautres
Performance :-
So our first priority is performance and for better performance we need good processor. Many type of processor available in the market u should select a good processor which is suitable for your needs the right processor would depend on the kind of applications you wish to run. Here's a quick reference guide to help you select the right processor.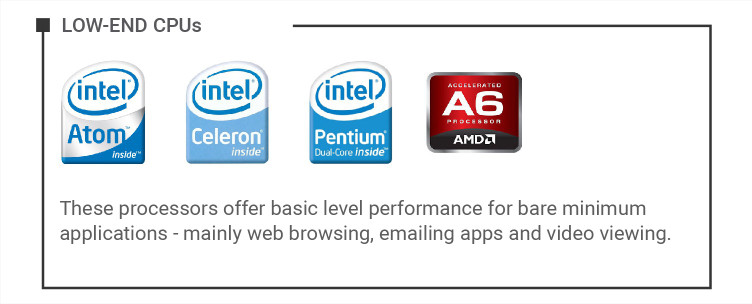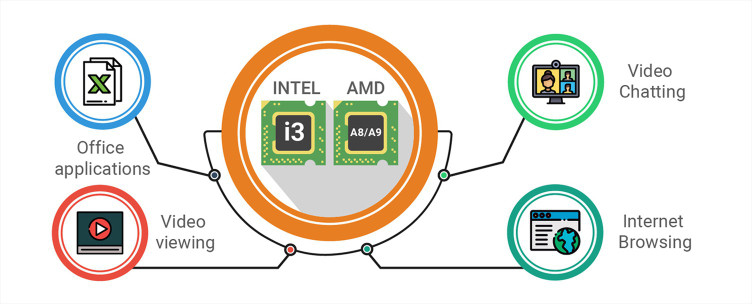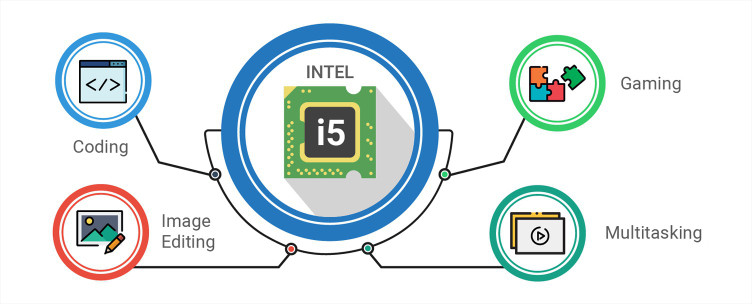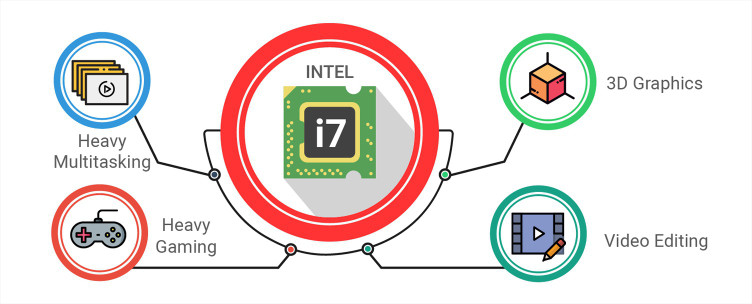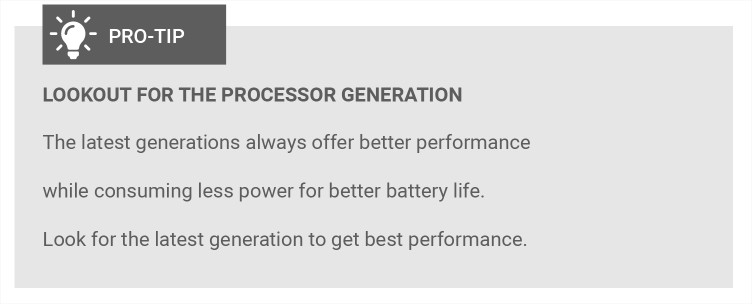 RAM :-
Ram also known as temporary memory. The higher amount of ram is always better but that doesn't means you are adding 16 gb of ram on i3 processor that doesn't a good deal 4gb ram is enough for core i3 processor at the maximum 8gb. However, here's an indication of what you can expect from laptops with varied RAM configurations.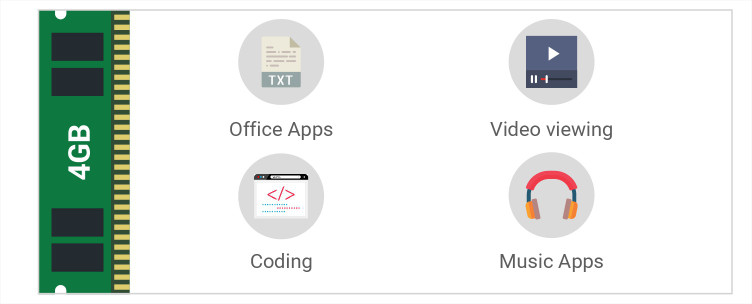 Graphics & Gaming :-
Now the graphic card also reffered as GPU is needed when you are going to play high-end games or you want to run high graphics softwares for video editing and rendering Having the latest series of a dedicated graphics processor ensures the best gaming performance.

| | |
| --- | --- |
| USAGE | IDEAL GRAPHICS CARD |
| Light Gaming and image editing | Dedicated 1 GB |
| Advanced gaming experience or video editing | Dedicated 2 GB |
| Professional gaming, animation, 3D rendering | Dedicated 4 GB or Above |
Storage :-
Now the storage depend on your requirment you can select 500GB / 1TB or More but there is mainly two type of storage devices are available first one hdd and second is hdd the difference is price and speed ssd is much faster then hdd and also costly then hdd.Here's a quick guide on the various storage capacities and how much content they can store.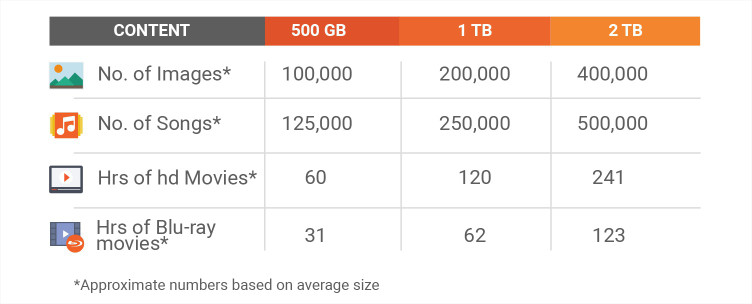 If you want faster then storage device want boot quickly you dont have bulky data then you should go with ssd.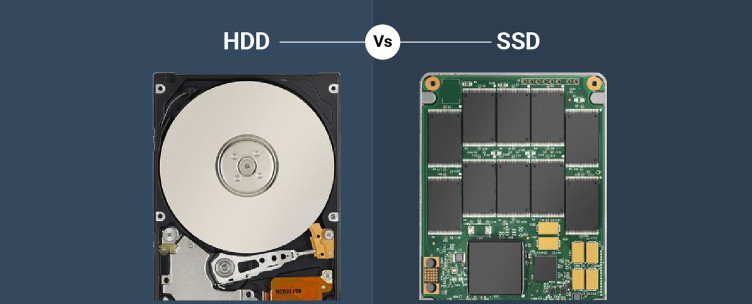 | | |
| --- | --- |
| HDD | SSD |
| Stores data on magnetic discs | Stores data on memory chips |
| Available in higher capacity | Comparatively available in lower capacities |
| Moderate in data transfer | Faster in terms of data tranfer |
| More power consumption | Less power consumption |
| Cheaper when it comes to per GB cost | Expensive on per GB cost. |
DISPLAY :-
When comes to display screen size and pixel are key factors. Higher resolution allows you to fit more content on the screen while making content (text and images) sharper and more pleasant to the eye.
HD RESOLUTION
Offers 1280 x 720 pixels
Found in entry-level laptops
Good for basic tasks
FULL HD RESOLUTION
Offers 1920 x 1080 pixels
Found in premium and gaming laptops
Good for entertainment and productivity apps
4K RESOLUTION
Offers 3840 x 2160 pixels
Found in high-end laptops
Consider it if you watch a lot of 4K content
DISPLAY SIZE
Finding the sweet spot which offers the desired level of portability while offering an adequate amount of screen real estate is the key to determining the screen size.
CONSIDER 13.3-INCHES OR LOWER DISPLAY SIZE
If you plan to travel frequently
When looking for a lightweight laptop
Primarily use the laptop for office applications
CONSIDER 14-INCH DISPLAY SIZE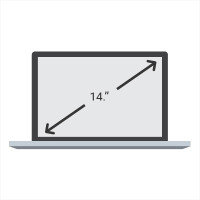 Perfect balance between screen size and portability
Mixed usage of office applications as well as entertainment
Optimal performance and storage space
CONSIDER 15.6-INCH DISPLAY SIZE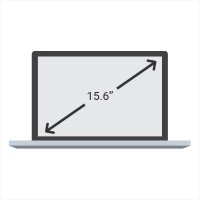 Entertainment-oriented Laptop
Portability is not too important for you
More USB ports and an optical drive
OPERATING SYSTEM :-
An operating system manages the hardware and software resources of a computer, while also providing common services that are essential to all software on the system.
Mac OS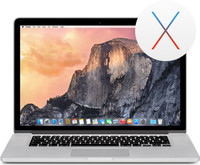 Great user interface
Applications run without lag
UNIX-based code makes the OS more secure
Apps are malware and virus-free as they are curated by Apple; limited choice of apps
Windows OS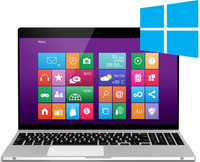 Most popular
Compatible with most hardware and software
Supports third-party programs
User interface can be customized
Easy to multitask using multiple windows
Try apps and software before buying them
Share data across all synced, compatible devices
Enhance, edit and organise photos
Access systems using virtual desktop
Features Cortana, the personal assistant with voice recognition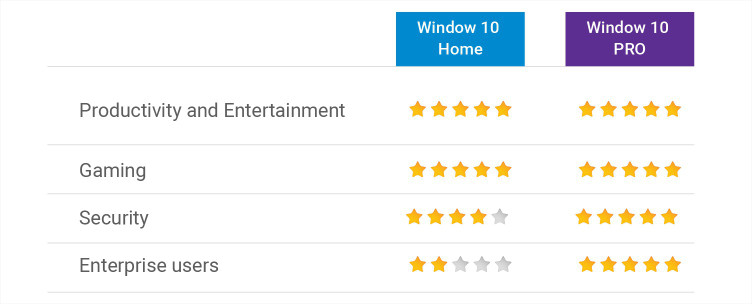 UBUNTU & DOS
Laptops that ship with Linux-based, open-source, operating systems or DOS operating systems are suitable for programmers and coders. Ubuntu is the most popular Linux-based operating system that has an appealing graphical user interface. Laptops that come with Ubuntu can be used for basic applications like web browsing and media consumption.Chrome OS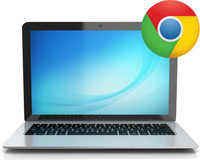 Available only on Chromebooks
Apps can be added through the Chrome Store
Web-based
Mostly free applications
Google has announced Google Play Store will be added to all Chromebooks by 2016
Features Google's built-in malware and virus protection
OTHER FEATURES :-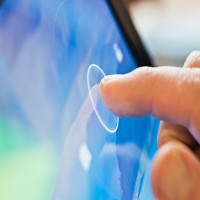 Touchscreens make computer interfaces simpler. Just as you would on a smartphone, you can tap to select, hold and drag to move items, swipe to scroll and pinch to zoom.
This feature is currently available on a few Windows laptops and on a few Chromebooks.FAST CHARGING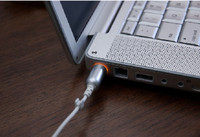 Useful feature when you need to charge your laptop in the least amount of time.BACKLIT KEYBOARD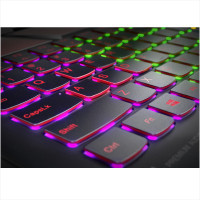 Makes typing easy when using the laptop in low-light environments.ULTRA SLIM BEZEL DISPLAY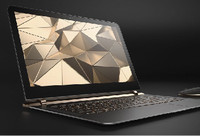 Provides a larger screen in a smaller form factor. It looks good as well.USB TYPE-C PORTS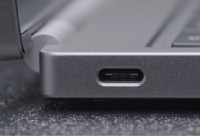 Latest connectivity makes for fast data transfers with external storage devices.FINGERPRINT READER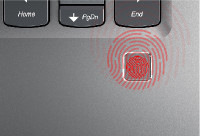 Fingerprint-based login is useful when laptop access and security is a concern.
READ MORE : Top 5 Best laptops under 50,000 in india 2020 | Gaming laptops , laptops for students